Mental Dental Hoodie Black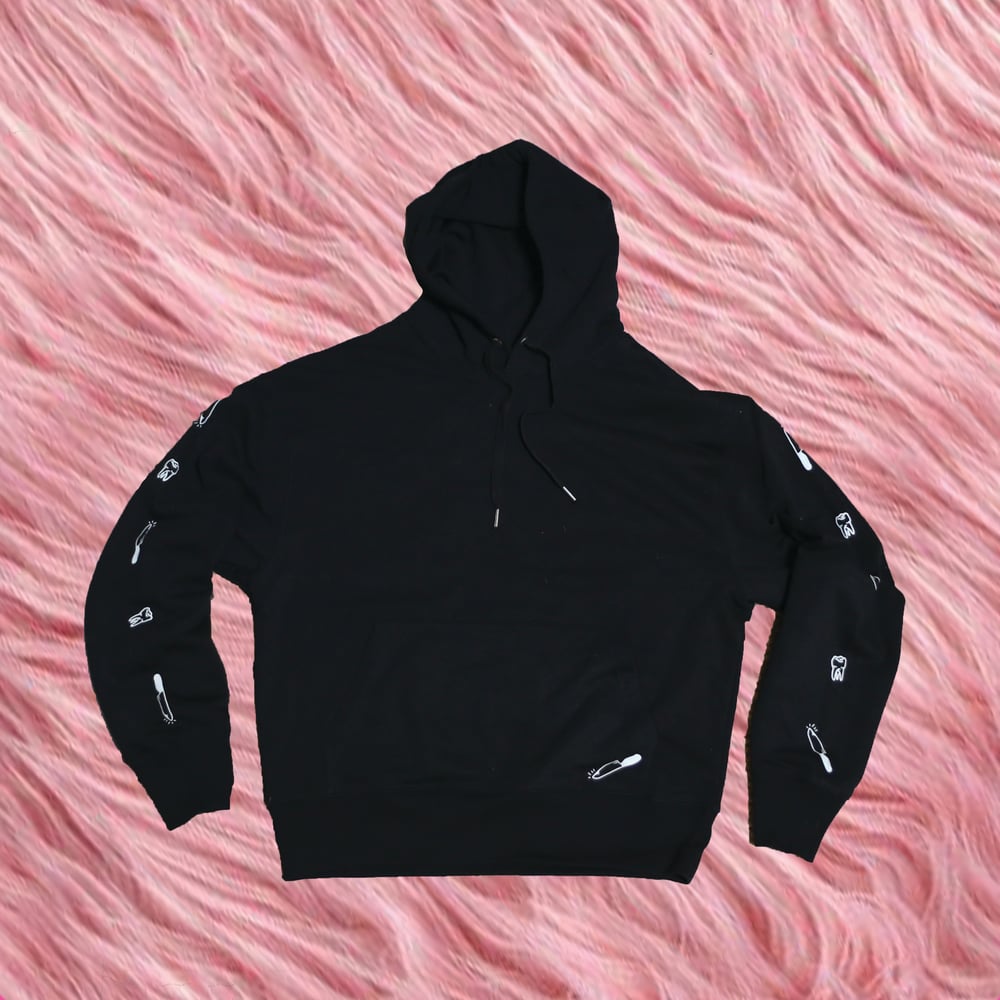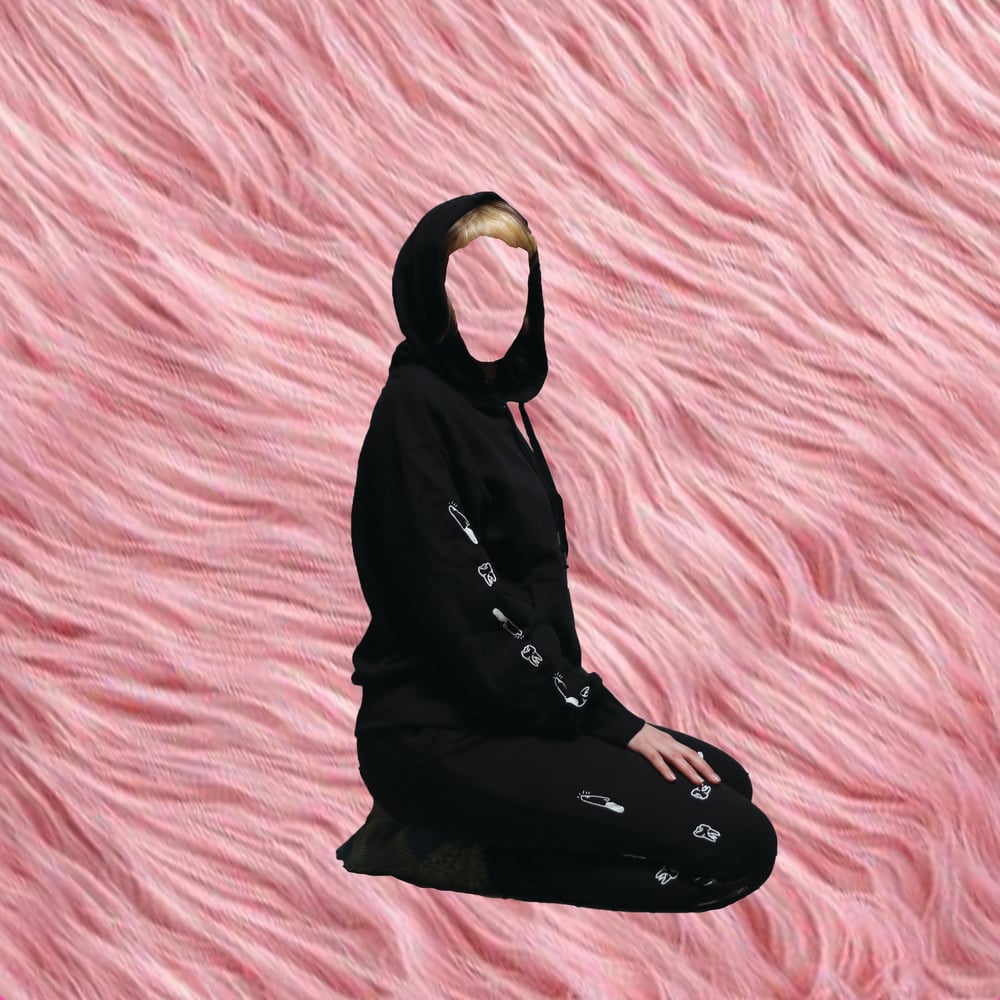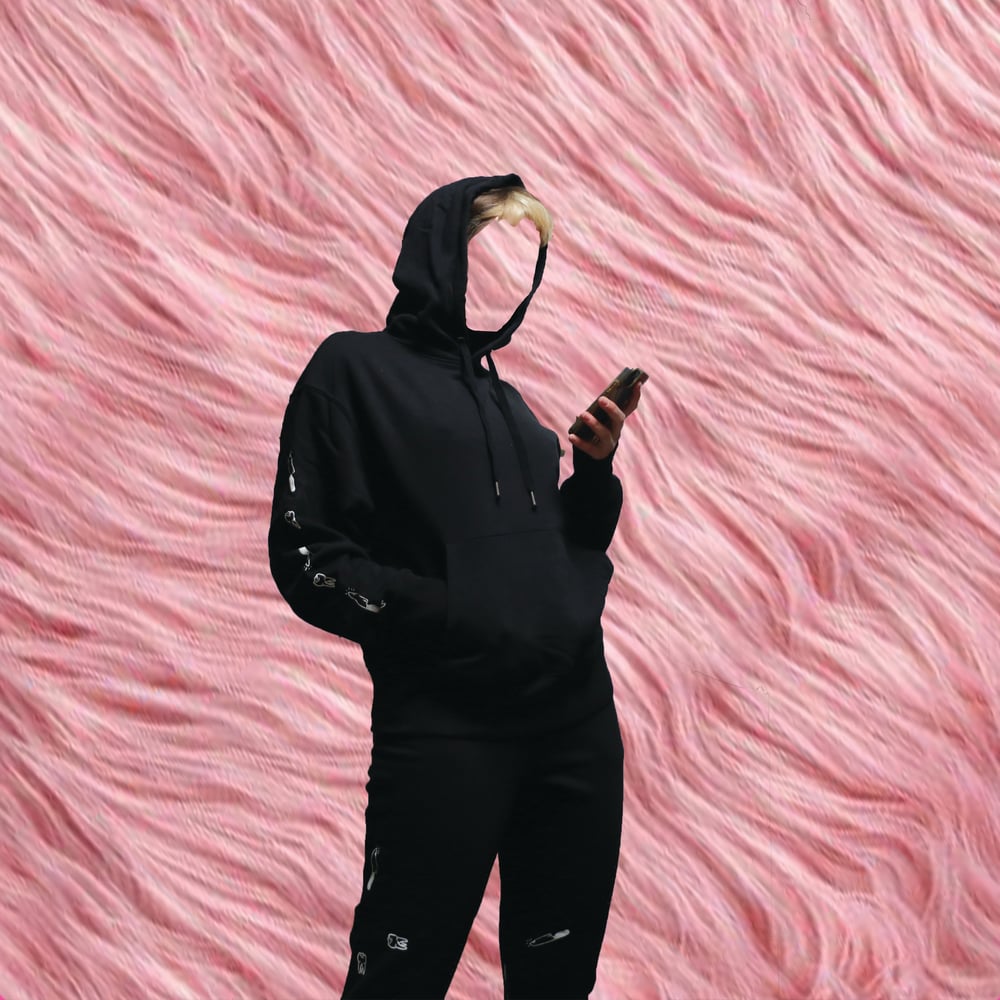 Design: Mental Dental. A collaboration between Lauren Jaye Squires and yours truly. This comfy hoodie in black comes with funky teeth and knives placed along the sleeves.
These items are unisex but come in men's sizes. The person in the photos is 173 cm and is wearing a size S.
Since every item is hand-printed the placement of the teeth and knives varies per item.